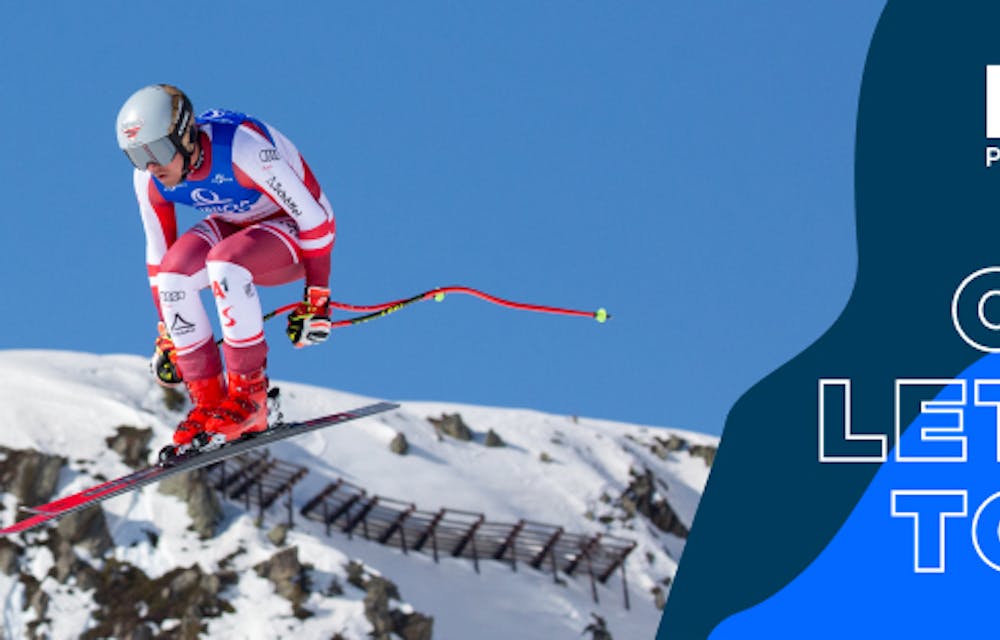 Follow-up on the open letter to FIS
Erschienen am: 21.02.2023
One week after the open letter to FIS asking for greater climate action, there has been a follow-up on behalf of Julian Schütter and POW.
Autor:in: Team POW
Last Sunday 12th February, during the Ski World Championships in Courchevel, POW Ambassador Julian Schütter delivered an open letter to FIS signed by hundreds of athletes demanding greater action and transparency on climate.
The letter demanded the following
FIS representatives must commit to reaching net zero for all FIS operations and events by 2035 or prior.

FIS has to create a sustainability strategy of how to achieve a 50% emissions reduction by 2030, as committed to through the UN Sports for Climate Action framework, and present it to the public before the start of the 2024 season.

FIS has to install a sustainability department that ensures that sustainability becomes a key aspect of all governance processes and operations, which must be controlled and certified by an independent organization.

Full transparency is needed to support FIS's role as a much needed pioneer on climate action.
You can read the letter and the full list of signatories through the following link. Currently over 420 athletes have signed the letter, such as Mikaela Shiffrin (USA), Aleksander Aamodt Kilde (NOR), Travis Ganong (USA) as well as our ambassadors Daniel Yule and Sarah Hoefflin. Alone in Switzerland, more than 20 athletes have signed the letter.
Further developments since the original letter
Since then, this action has grabbed media attention across the globe, especially after FIS responded to the criticism with rather vague information on their offsetting and reduction activities.
Julian Schütter has now responded on behalf of the athletes to FIS. He welcomes their outward statements on climate and sustainability along with their claims of wishing to work with all stakeholders. However, he insists that concrete and visible action is needed, asking again for a date when FIS's sustainability strategy will be published, and demands that the details of its carbon footprint assessments and offsetting projects be made public.
You can read his full response here.